Baseball is hard.
Want to make it easier?
Get stronger.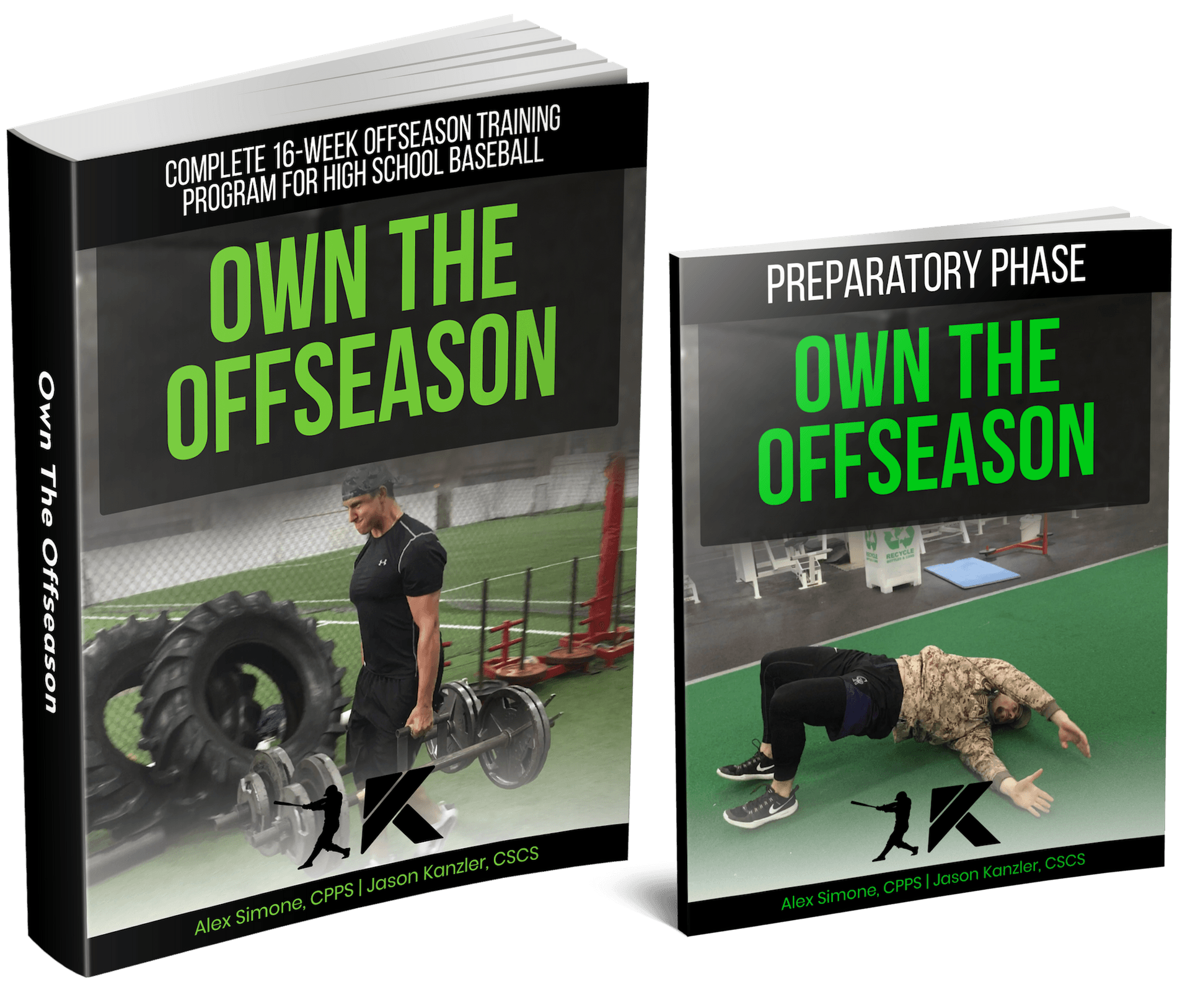 Here's what you get
---
20 periodized weeks of training
Exclusive 200+ HD video library
Modifications and adjustments
Private correspondence with the authors
Full TrainHeroic app integration
Free program updates, forever
[SPECIAL BONUS]

Six Stages of Speed program
Did your last season fall short?
Don't let your physical development be the limiting factor in your baseball career! We know you have the work ethic and motivation to become better, but sometimes you simply don't know exactly what to do. What you need is a plan. Our 20-week program is a full-scale offseason training plan designed to take your athleticism to the next level. We lay out a specific plan so you don't have to do any thinking. All you have to do is put in the work.
For the price of ONE private lesson, you could invest in 20 weeks of long-lasting physical and athletic development.
Do you know what usually separates the best high school players from the rest? Physicality. Time and time again, the biggest, strongest, fastest, most athletic kids dominate the diamond. And the ones that floundered around and wasted their offseason? They struggle to even keep their heads above water once the season rolls around. Don't be that guy. You have the opportunity to completely transform your body, your athleticism, and your game.
Don't just take our word for it