Baseball Inseason Blueprint
You dominated your offseason training. Now what?
The vast majority of baseball players we see stop training completely once their seasons begin. Whether it's from a lack of time, a fear of negatively affecting game performance, or insufficient know-how, proper inseason training is still rare. So what's the answer?
Keep Training!
Trying to put together your own inseason training program is daunting. You need to properly choose your exercises, figure out sets and reps, and understand how to organize everything on a weekly and monthly basis. So stop stressing. Let us do it for you. We designed an easy-to-use program that will keep your on-field outputs high and help you dominate on the diamond.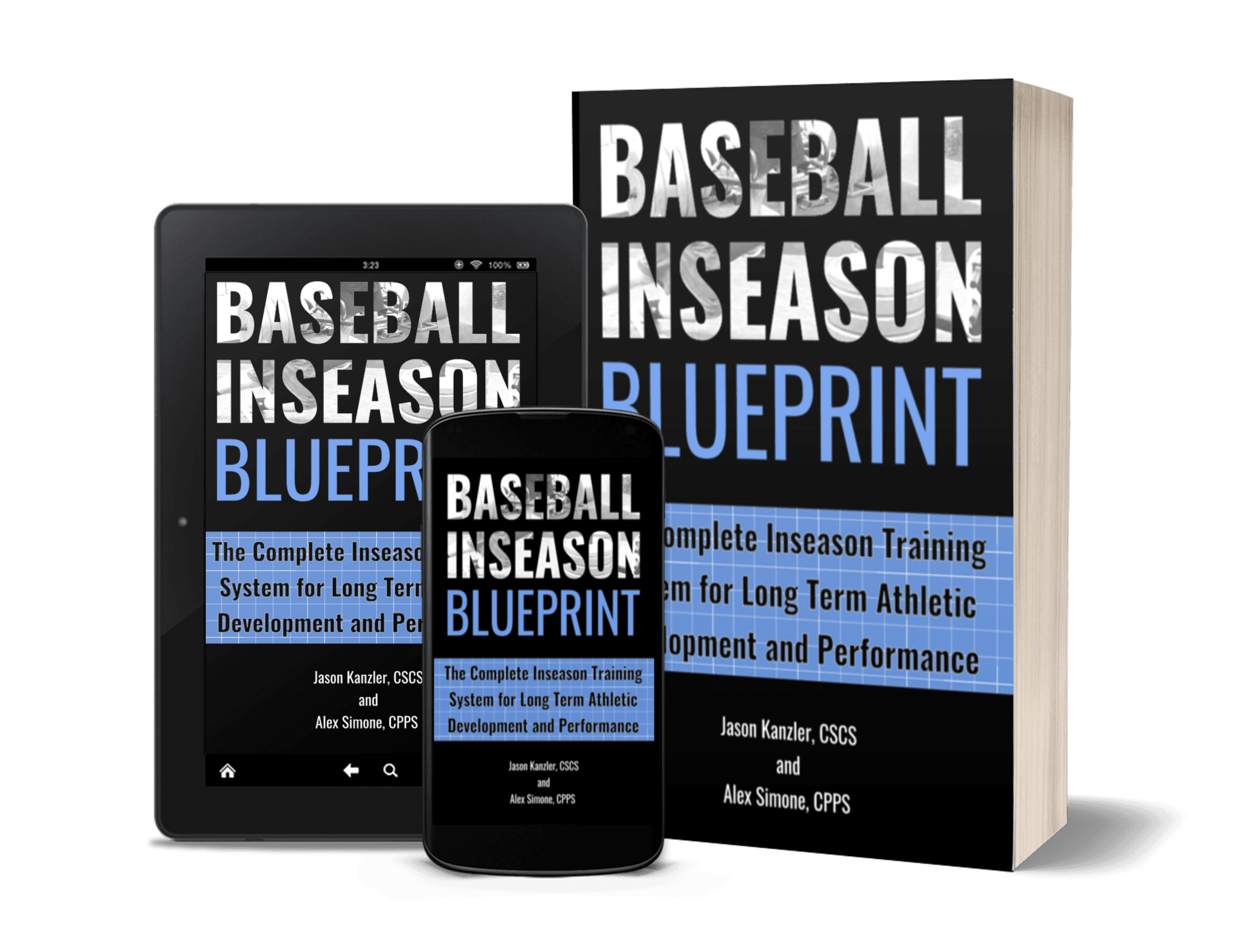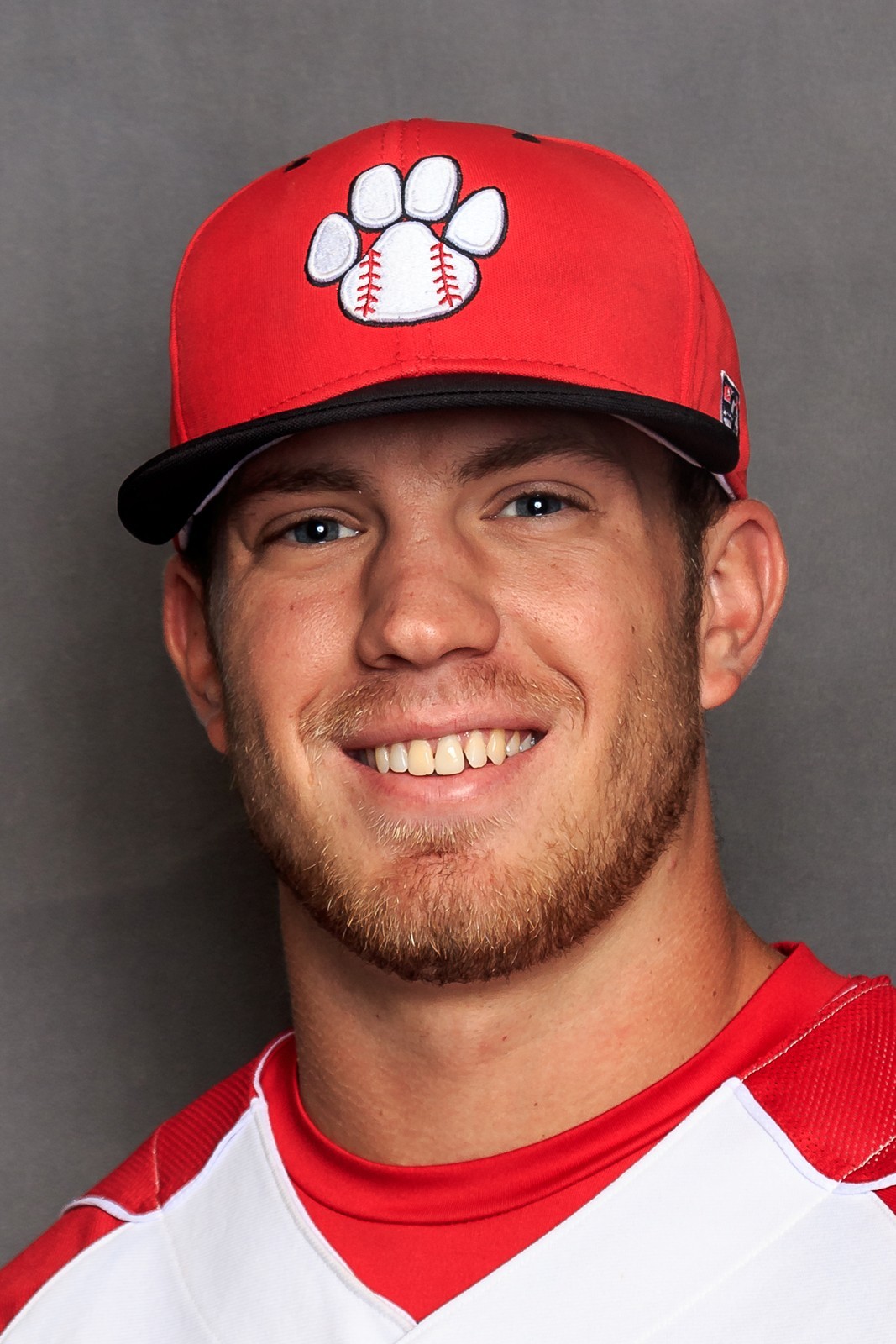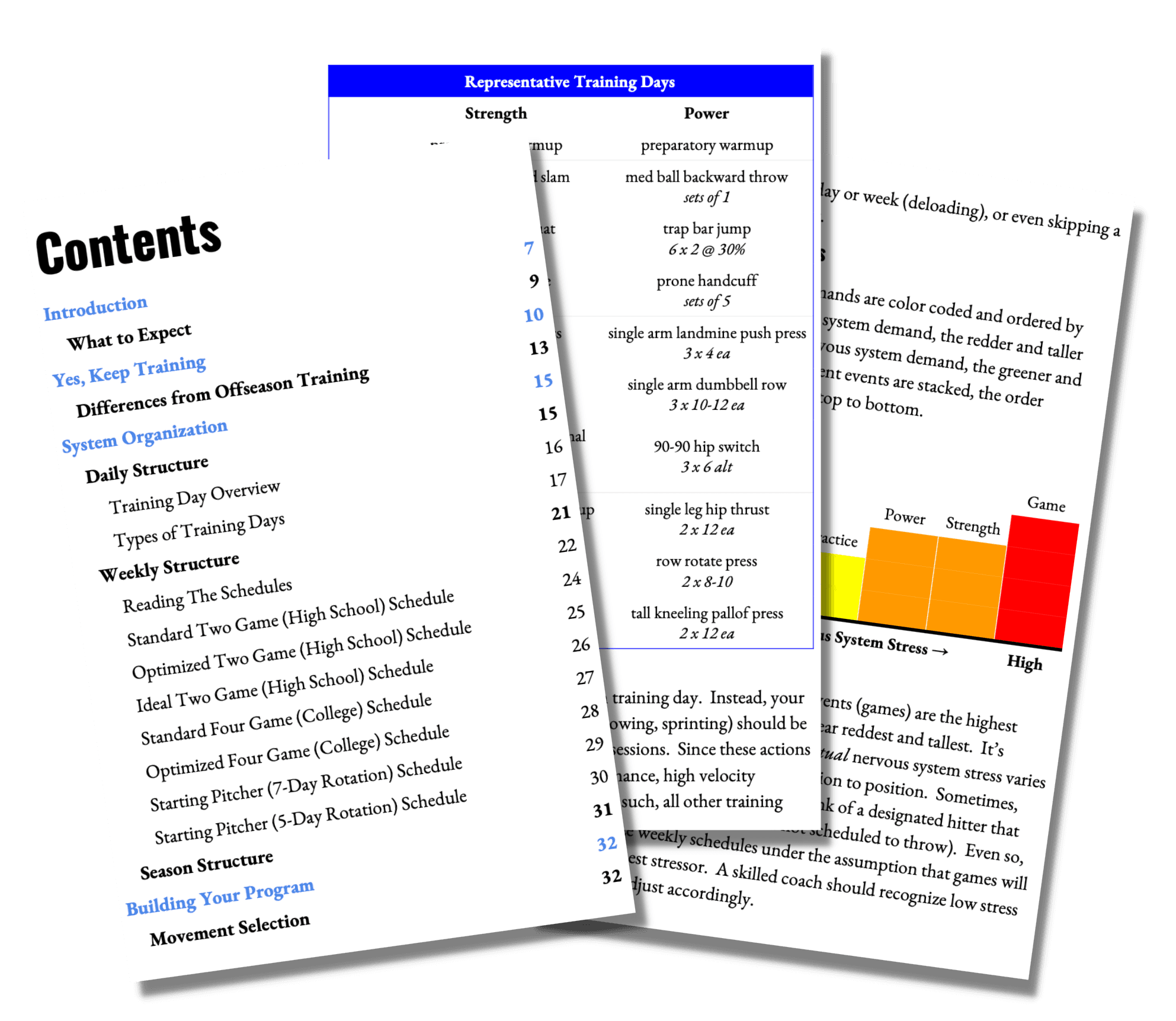 What you get
Limitless customization options through our fluid training template and hundreds of baseball specific movement options
A full length 24-week inseason program that you can use right away, or build from to create a unique and individual training experience
An entire section on inseason training theory and application, so you can understand the why behind the what
Our exclusive movement video database, which we constantly update and organize for the easiest customization experience possible
Five ready to use preparatory warmups to get you training ASAP
Systematic discussions on the organization of training days, weekly schedules, and full season periodization
Recovery movement circuits to keep you fresh, eliminate soreness, and help you perform at your best throughout the season
Unlimited access to the authors for questions, comments, and support
Everything delivered straight to your inbox, instantly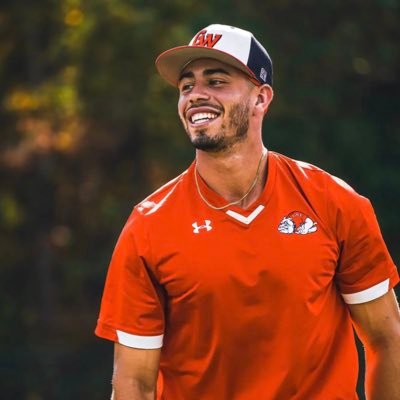 Young athletes are less physically active than ever before
Social media, video games, food delivery, and other first-world delights are completely sapping kids of critical movement development opportunities. If you could compare incoming freshmen now to those even 20 years ago, my guess is our young athletes are less durable, less coordinated, less capable, and generally less athletically developed. If you think years of sedentary habits doesn't have an effect on athleticism, think again.
Combine the awkwardness of adolescent growth spurts with a historically low level of free play and physical activity, and you've got the recipe for physically incompetent athletes.
Inseason training is amazing for long term athletic development
At the high school level, athletes can easily train three days per week and still maintain high game performances during season. Young athletes simply don't have the output capabilities to overtrain, so long as they are following an appropriately constructed plan.
A typical high school season in Texas (where we live) lasts from the end of February through May, then extends into the summer with travel baseball, and in total lasts about 20 weeks. So how many training opportunities could you miss by not training during your seasons? Here's the breakdown: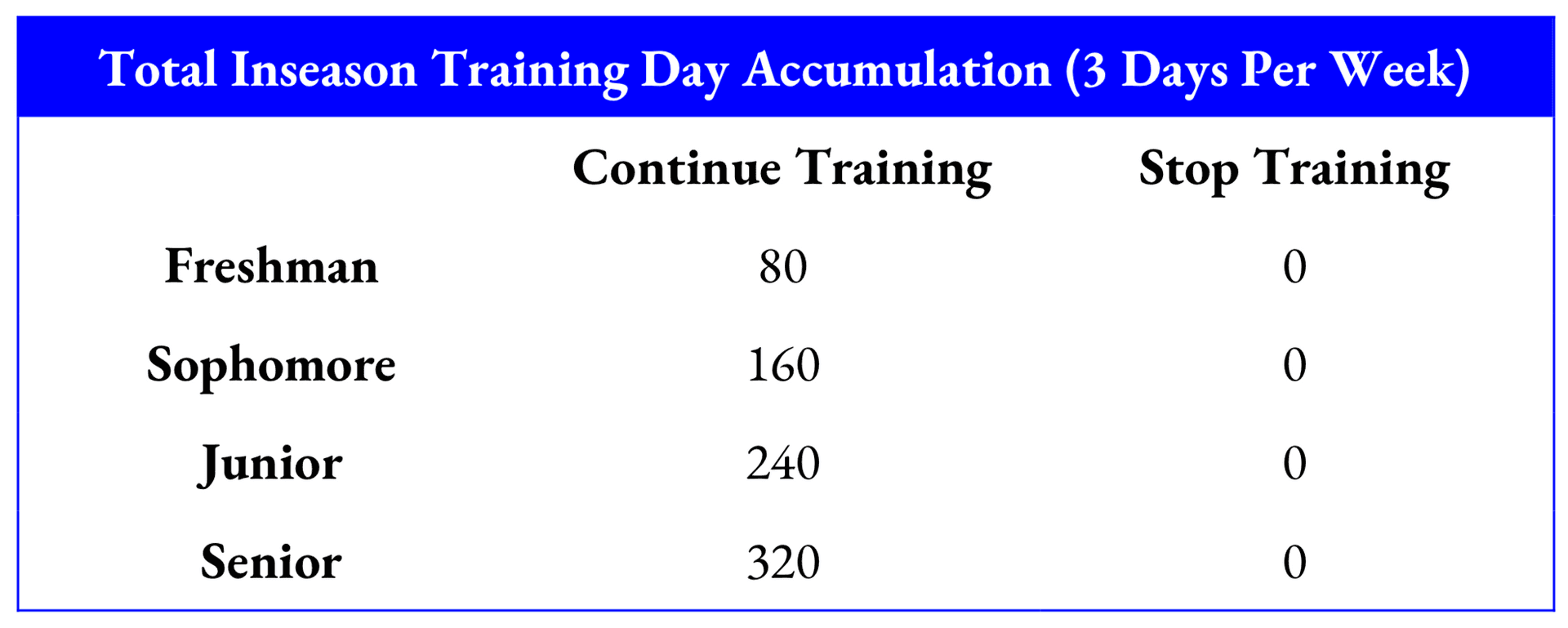 If you choose to forego inseason training, you are also choosing to miss over 300 chances for athletic development. If the goal is high movement competency, health, robustness, total athleticism, and improved performance, then this is not the right choice.
Younger athletes are highly responsive to training, and highly susceptible to detraining
Athletes with low training ages (not much experience training on a consistent basis with appropriate methods) tend to respond extremely fast to many different performance programs. It's almost impossible not to make progress at that age and level of experience.
This is excellent news in the offseason, when most ballplayers get put on a rigorous program. They gain lean mass, get stronger, faster, and more powerful, and it all happens very quickly. Unfortunately, all those gains go down the drain when they stop training.
The loss of offseason gains is usually accompanied by a reduction in performance as the season progresses. As the most important part of the season approaches (playoffs), athletes are physically fading away. Not exactly the ideal scenario if you want to win games, and certainly not ideal if you want to promote long term athletic development.